About the Internship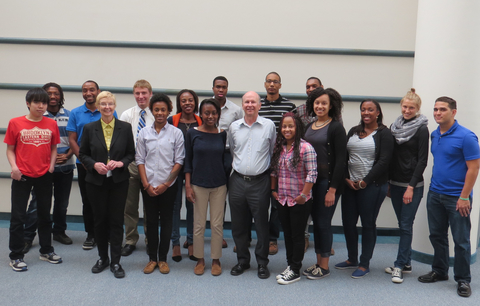 The University of Maryland Center for Environmental Science (UMCES) at Institute of Marine and Environmental Technology (IMET) recognizes that there continues to be underrepresentation of several groups entering graduate programs in the fields of biology and environmental science. To provide training opportunities to a diverse body of undergraduates with a long term goal of providing a strong pipeline of students continuing to higher degrees in these fields, we are offering summer undergraduate internships from June 1, 2020 to July 31, 2020.
Each summer, the Institute of Marine and Environmental Technology at the Inner Harbor offers students the opportunity to conduct a nine-week project research in marine sciences applying molecular tools. The summer internship will provide orientation to working in a lab, seminars on the use of molecular techniques relevant to fisheries, energy production, and environmental research, introductions to bioanalytics and DNA-sequencing, a research project with an IMET faculty mentor, and a one-day workshop on communicating science.
Applications are due on March 9, 2020.
Please contact [email protected] with questions.